Well & Connected CREATIVE
Receive a FREE Wellness Bundle including watercolours, art  journal, aromatherapy roller and much more! Use your wellness package to go along with 6 months worth of wellness support through our FREE app; All Strong Mind & Body.
What is Well & Connected? 
"All Strong are very pleased and super excited to announce Well & Connected at Home – an innovative and FREE community wellbeing project for Perth & Kinross providing direct and ongoing mental health self-management and overall wellness support to those facing extra challenges in this difficult time.  
'Well & Connected at Home will enable up to 700 people in Perth & Kinross to engage in our self-management support programme, which will run for a minimum of 6 months. Th programme includes a timetable of dedicated online classes and drop-in sessions, through private dedicated groups within our app, All Strong Mind & Body, and Zoom sessions. 
Each participant will benefit from receiving a wellbeing bundle to support their wellbeing activity and engagement with the programme. 
The programme is split into two groups 'Active' & Creative'
CREATIVE FOCUS: For 16+ (up to 200 participants) with common mental health conditions, including anxiety, depression, chronic stress and low mood. Can self-refer.
Get Well & Connective-Creative
Get Creative. Get Well. Get Connected.
Creativity
 Weekly Interactive Rest, Move, Create Zoom sessions

.

 

Weekly Get Creative projects

Types of activities include: 

Journaling  -Water Colours – Pastelles – Crafts

Complementary Wellness Activities
Weekly relaxation sessions

Bi-Monthly Mindfulness & Creativity workshops led by partner organisations

A growing library of resources to enjoy, including practices such as tapping meditations and guided relaxations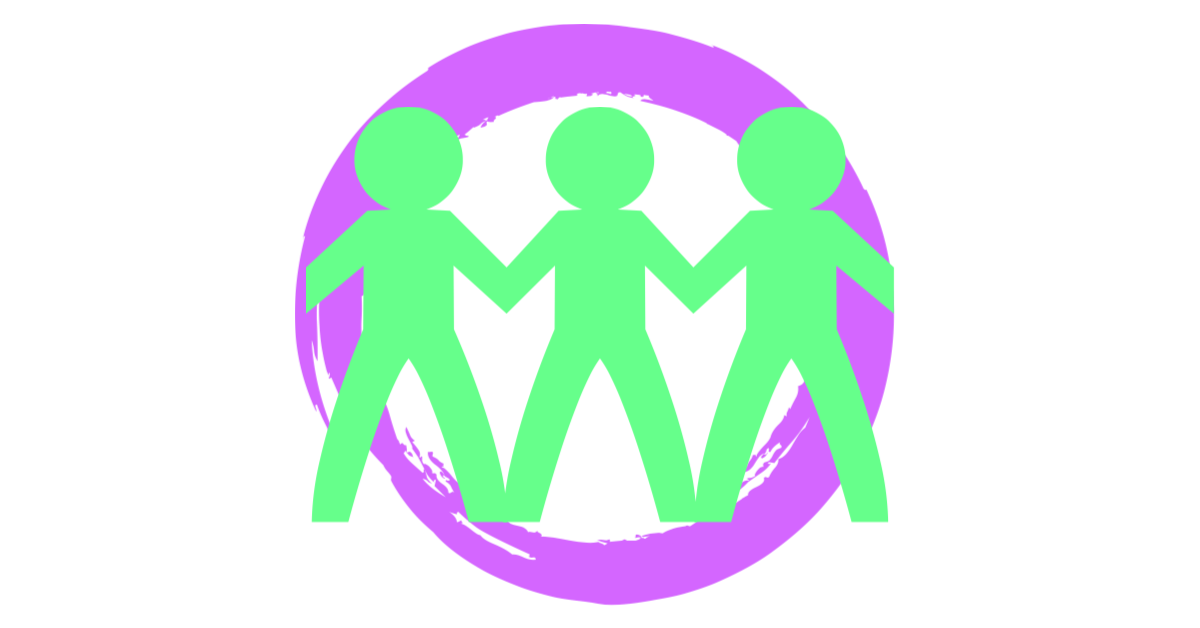 Peer Support & Professional Support
 

Private community group where you can share your journey & support others on theirs.  

 Bi-monthly group wellness focused therapeutic sessions led by our partner professional therapist.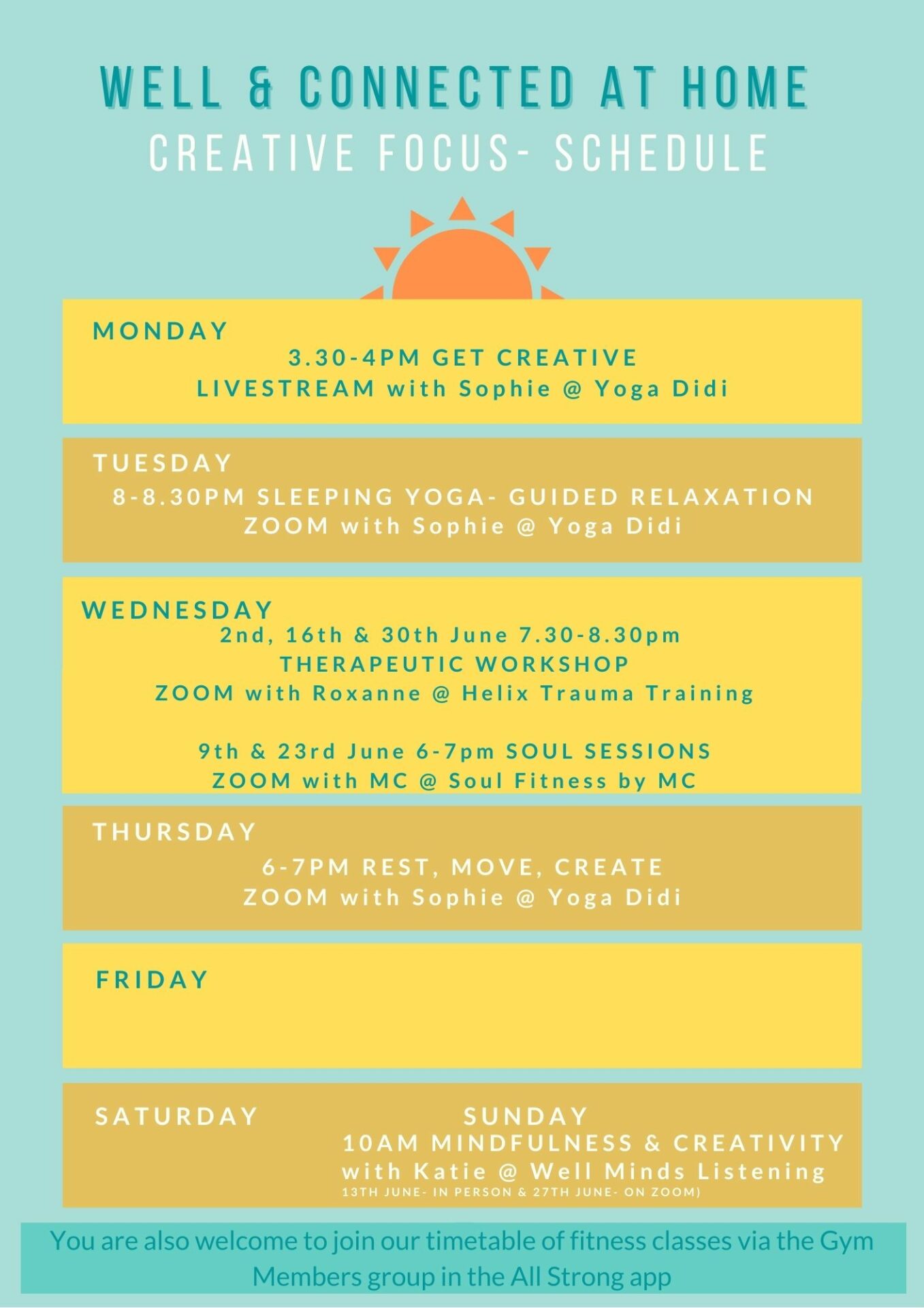 What your wellbeing support looks like
Fitness Instruction
Access to our public schedule weekly fitness classes plus our recorded resources.
Creative Activities
Weekly interactive Zoom session Rest, Move, Create + Weekly Get Creative project
3 2 1/2 hour long art workshops with a professional artist

Mindfulness
Bi-Monthly creativity & mindfulness workshops

Relaxation Techniques
Weekly  Sleeping Yoga sessions
A full library of recorded Sleeping Yoga sessions to do in your own time 
Wellness Worksheets
Instructors will guide you to various worksheets offering activities to support your mental wellbeing and additional resources will be created as we go along.

Peer Support & Professional Support
Dedicated private group for peer support 
Bi-Monthly theraputic sessions
ALL STRONG Mind & Body is a Community of peers dedicated to the improvement and self management of mental wellbeing, with a focus on physical activity, simple relaxations, and the power of peer support and exchange.
CONNECT, SUPPORT & INSPIRE yourself and others to become and stay physically active for the benefit of your mental wellbeing! 
BENEFIT from accessing our exclusive community features including Fitness & wellness instruction,  activities& resources.