DOWNLOAD THE ALL STRONG APP TODAY!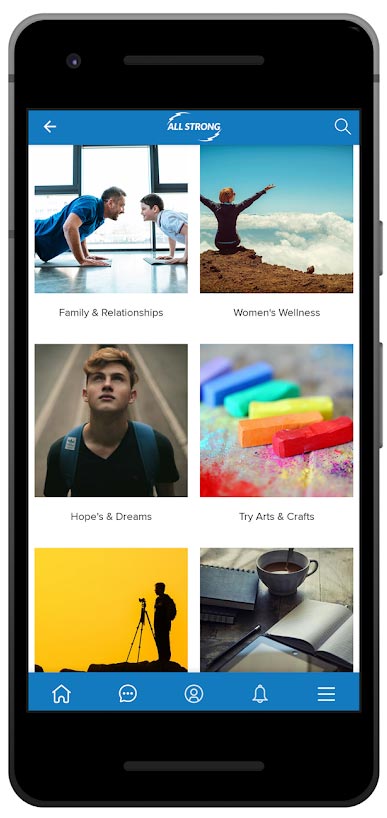 ALL STRONG is a Community of peers dedicated to the improvement and self management of mental wellbeing, with a focus on physical activity, simple relaxations, and the power of peer support and exchange.
This community highlights positive mental health and wellbeing as a primary goal in participating in any kind of physical activity. This powerful tool of self-management, especially when combined with simple relaxations, and encouraged and inspired by a supportive community of peers, can form the basis of a strategy for the self-management of a number of common mental health conditions, in addition to developing confidence and building resilience and coping ability.
CONNECT, SUPPORT & INSPIRE yourself and others to become and stay physically active for the benefit of your mental wellbeing!
BENEFIT from accessing our exclusive community features:
private groups covering a range of wellbeing and mental health topics, recovery as well as physical activity interests
exclusive small support groups to help you share the journey, get started and keep going, with mutual motivation, sharing aspirations, struggles and achievements
 inspiring stories with regular new content, including interviews, community stories, podcasts, live streams