Perth Autism Support
Following successful pilot programmes of Parent's Pilates, Parent & Teen Fitness & Strength, and Youth's Fitness, Scotland All-Strong has formed an ongoing partnership with PAS, currently delivering group and one-to-one sessions for the Young Adult Fitness Project. Delivering positive experiences of a wide variety of exercises and approaches to training in our fully-private and welcoming setting, as well as relaxation techniques and opportunities for peer interaction, it is wonderful to see the progress these youngsters make in terms of confidence, ability and attitude towards training, helping to set them up for lifetimes of activity and self-care.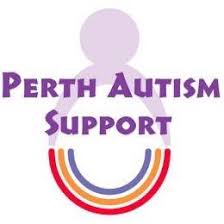 PKAVS
(Perth & Kinross Association of Voluntary Service)
Scotland All-Strong is delighted to be delivering programmes of movement, mindful relaxation and peer support to groups of unpaid carers through the PKAVS Carer's Hub, funded by the Perth & Kinross Council's Community Investment Fund. Carers benefit greatly from this time to themselves and with each other, sharing the challenges and experiences of self-care in demanding roles and busy lives.
Social Entrepreneurs Club
By Firstpoint
Ray, our award manager, and the whole Firstport team have been instrumental in the early stages and development of our not-for-profit enterprise, both in terms of financial support and encouragement. We won 'Start It,' in late 2018, 'Build It,' in late 2019, and we look forward to an ongoing relationship as we look ahead to widening our social impact and reach in 2020 and beyond.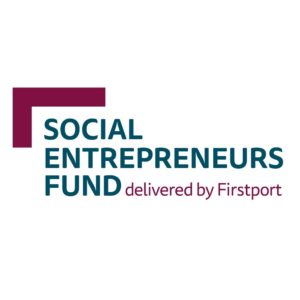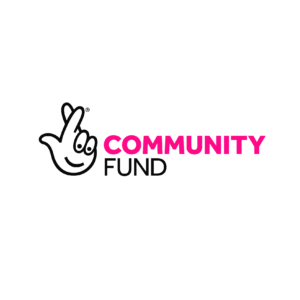 National Lottery Community Fund
We were delighted to receive an Awards for All, which has enabled us to launch and develop our core programmes of 'Fitness to Feel Better,' combining a choice of workout, with guided relaxation and facilitated peer support for the recovery, self- management and early intervention/prevention of common mental health issues. Thanks to National Lottery Players we are currently able to offer these 8 Week Programmes for just £32 per person.
Self Management and Recovery Training
Scotland All-Strong is delighted to be working with SMART Recovery UK, as well as Perth & Kinross Council Alcohol & Drugs Partnership, to hold weekly meetings of both SMART Recovery and SMART Family & Friends, for anyone suffering from addictive behaviours and associated mental health issues. In addition to this, we offer small-group relaxation sessions prior to each meeting of peers.
Support In Mind Perth
We have delivered two very successful programmes of activity, relaxation and peer support to users of Support in Mind Perth, unpaid carers who look after those with more severe mental health conditions, and we look forward to providing more in due course. The most recent of these was fully sponsored by local business Richard-Irvin FM Ltd.
Mindful Monkeys
We are very pleased that Carolina is bringing her family group programmes and passion for wellbeing to Scotland All-Strong.
 Carolina has been trained by Lesley Fraser at Mindful Monkeys® to be a certified "Mindful Monkeys® Better Together Programme" practitioner.
Based on scientifically proven strategies including CBT, NLP and positive parenting techniques, Carolina uses the MM®BT programme to support and guide families who are feeling disconnected and/or where the child is struggling with issues like anxiety, phobia, big/sudden life changes or low self-esteem to come together, reconnect and have the tools to be able to support each other.
 Carolina's journey started when her eldest was diagnosed with ad/hd. After experiencing a couple of years of watching her son struggle on with life whilst awaiting help and feeling fairly helpless and lost in how to support him, it awakened a strong desire within her to find a way to help other families with similar struggles.
Through this desire, Carolina came across Mindful Monkeys® and knew that it was exactly what she'd been looking for to start her professional journey towards helping others.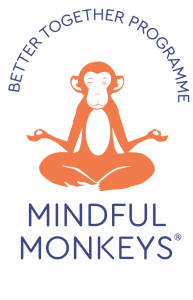 The Bike Station Perth
We are very pleased to have connected with the great team at The Bike Station, Perth, who provide free guided group bike rides for all, and specific groups for users of our programmes where there is demand.