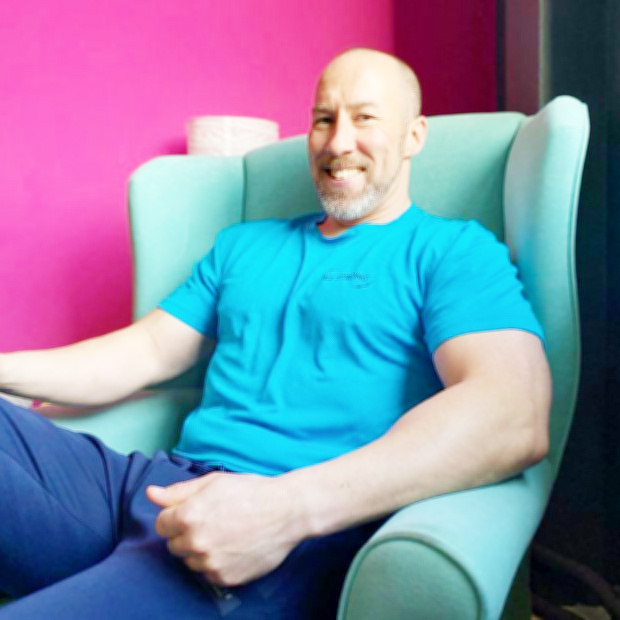 ANDREW
CO-FOUNDER DIRECTOR & INSTRUCTOR
I'm Andy, co-founder, director and instructor at All Strong. I love training and I wide variety of wellbeing activities and I am passionate about supporting others to start and stick to their wellness journey, whatever that may look like for them as well as developing our supportive wellness community! From meditations to cold showers to marathons to lifting heavy stuff – I have made an effective use of a wide range of tools and strategies to deal with mental health and addictive issues, and I am much better for it!
When I am not at All Strong, I enjoy spending time with my family and enjoy going for woodland and hill walks.
ASHLEIGH
INSTRUCTOR
A bit about me: I love the strength side of training and I thoroughly enjoy helping people push through the fear barrier of weight sand watch them achieve something they never though possible.
Hobbies: Out with the gym, I volunteer with Beavers and I love anything arts and crafts. You can also find me binging some sort of box set on TV. I enjoy cooking and trying new foods and recipes.
I asked my friend to describe me in 3 words and I was told, funny, kind and determined.
In the New Year I am hoping to start a strength class for women and taking over the YMCA staff class.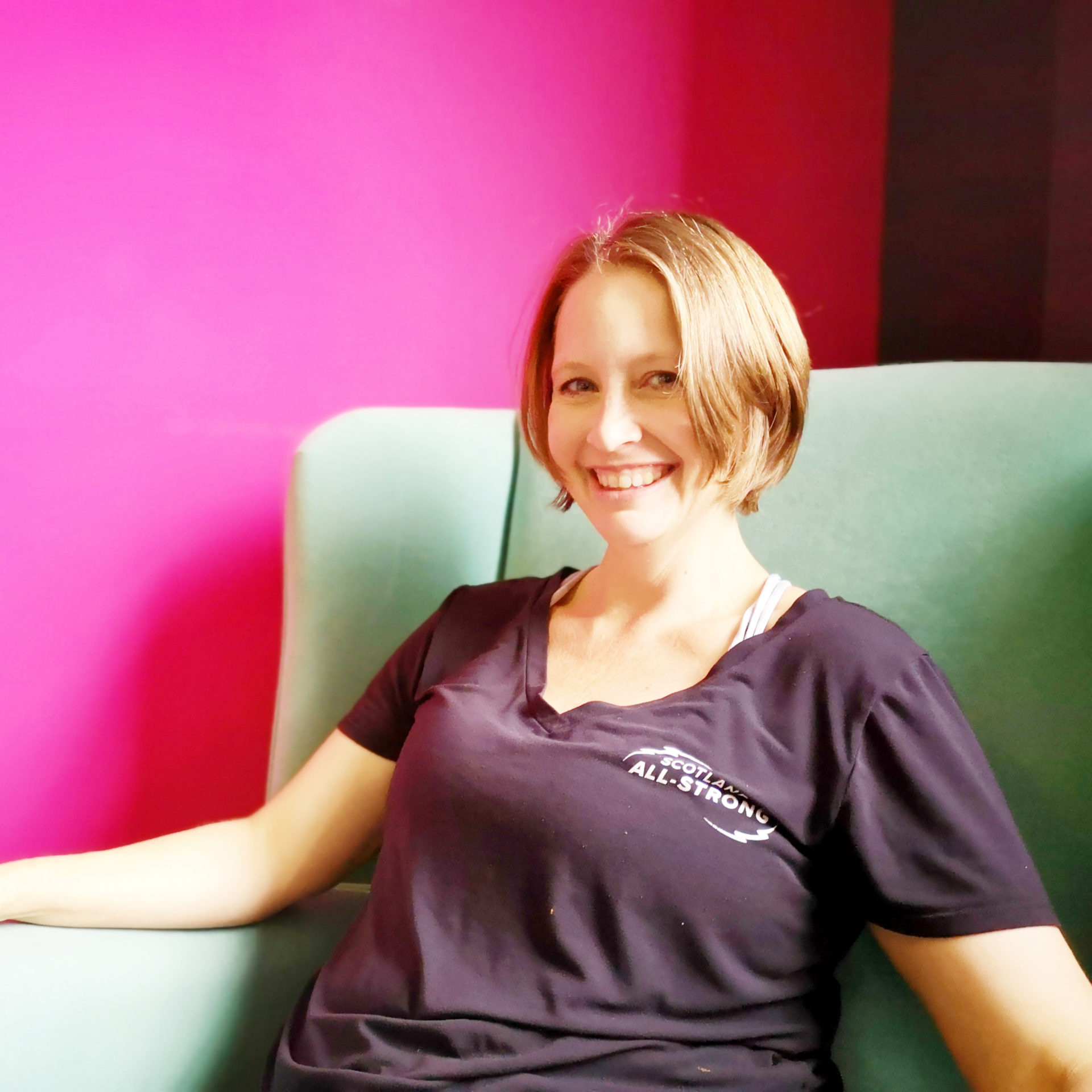 JESSICA
CO-FOUNDER DIRECTOR & INSTRUCTOR
I'm Jess, co-founder, director and instructor at All Strong. I'm originally from Florida and with a background in Psychology and early childhood education, I have a passion for all around well-being and helping people find out what that means to them. I love working with people of all backgrounds and ages. I'm an advanced Pilates instructor and also enjoy nature walks, Yoga and getting creative! I believe in a bespoke and holistic approach to wellbeing, and I am committed to my own journey and to supporting others in theirs.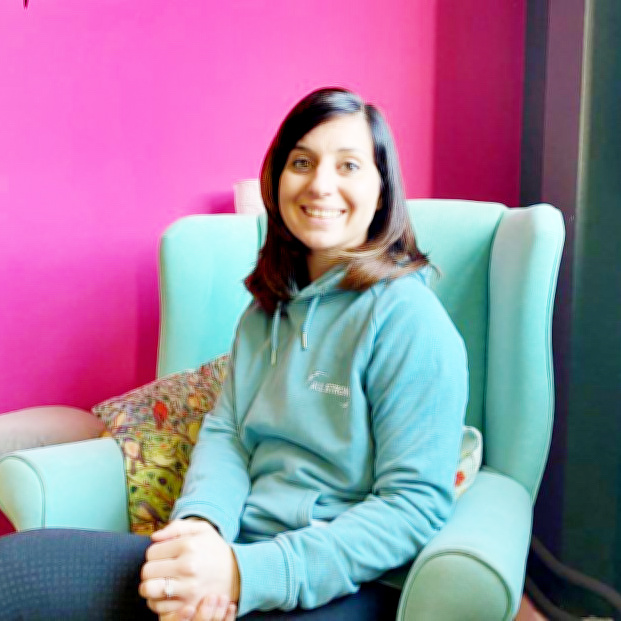 CLAIRE
INSTRUCTOR
It's been an amazing few months working with All Strong and they have gotten some team together! I now some of you already know me but I just wanted to take this chance to introduce myself to some of the new-comers. My name is Claire. I am a mommy to an amazing 3 year old and we love going out and keeping busy. We're usually out walking the dog, out on the bikes, or spending time together as a family. I first qualified as an aerobics instructor in 2014 while I was working as a lifeguard and swimming teacher. I qualified as a Zumba instructor around this time too. Ever since then, fitness has been a very big part of my life, and from being someone who exercised VERY rarely, I was hooked. I am very passionate about a healthy lifestyle and keen to encourage others to give it a try too. I am currently working on getting qualified as a gym instructor, and following that I hope to do my Level 3 Personal Trainer. Look forward to seeing you all.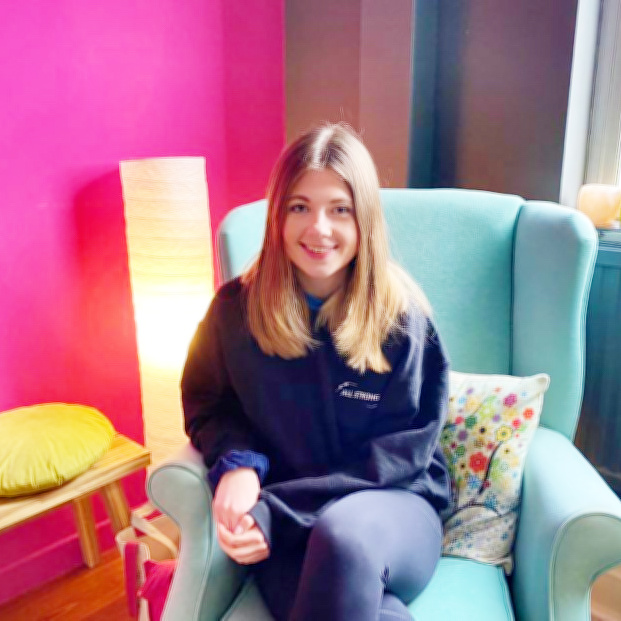 CAITLIN
INSTRUCTOR
A bit about me: I love lifting heavy and my own training focuses on compound lifts and increasing my strength. However, I do also enjoy working up a sweat in my sweat class- Step it Up! It's been amazing instructing such a big energy class and seeing people push themselves and being proud of their achievements. It has also been great fun writing articles for Women's Wellness group on the All Strong app. It has been liberating sharing my own experiences with other women.
Hobbies: Outside of work, I enjoy reading fiction. I have two degrees in English Literature and just obviously love books. I also enjoy finding yummy vegan recipes and cooking them for my boyfriend and family.
I asked my friend to describe me in 3 words: thoughtful, caring and hilarious.
In the New Year I hope to continue running my step class as well with getting involved in the 8 week Fitness to Feel Better programmes. I am also excited to contribute to our relaxation section on the app with some tapping mediations.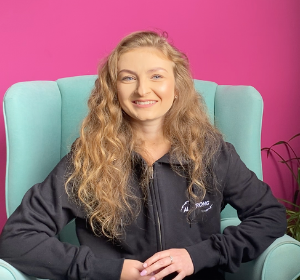 PAVLINA
INSTRUCTOR
Pav has been involved in various activities from very early age. She's passionate about inclusive sports/exercise provision, as well as teaching Yoga and Pilates.
Pav is BSc (Hons) Sport and Fitness graduate, and gained her degree at University of the Highlands and Islands, during this time she gained many fitness qualifications and been teaching for four years.
Besides teaching classes and doing outreach work at All Strong. Pavlina is an activities manager at Balhousie Care Group and runs her own successful fitness business, Fit & Relaxed with Pavlina.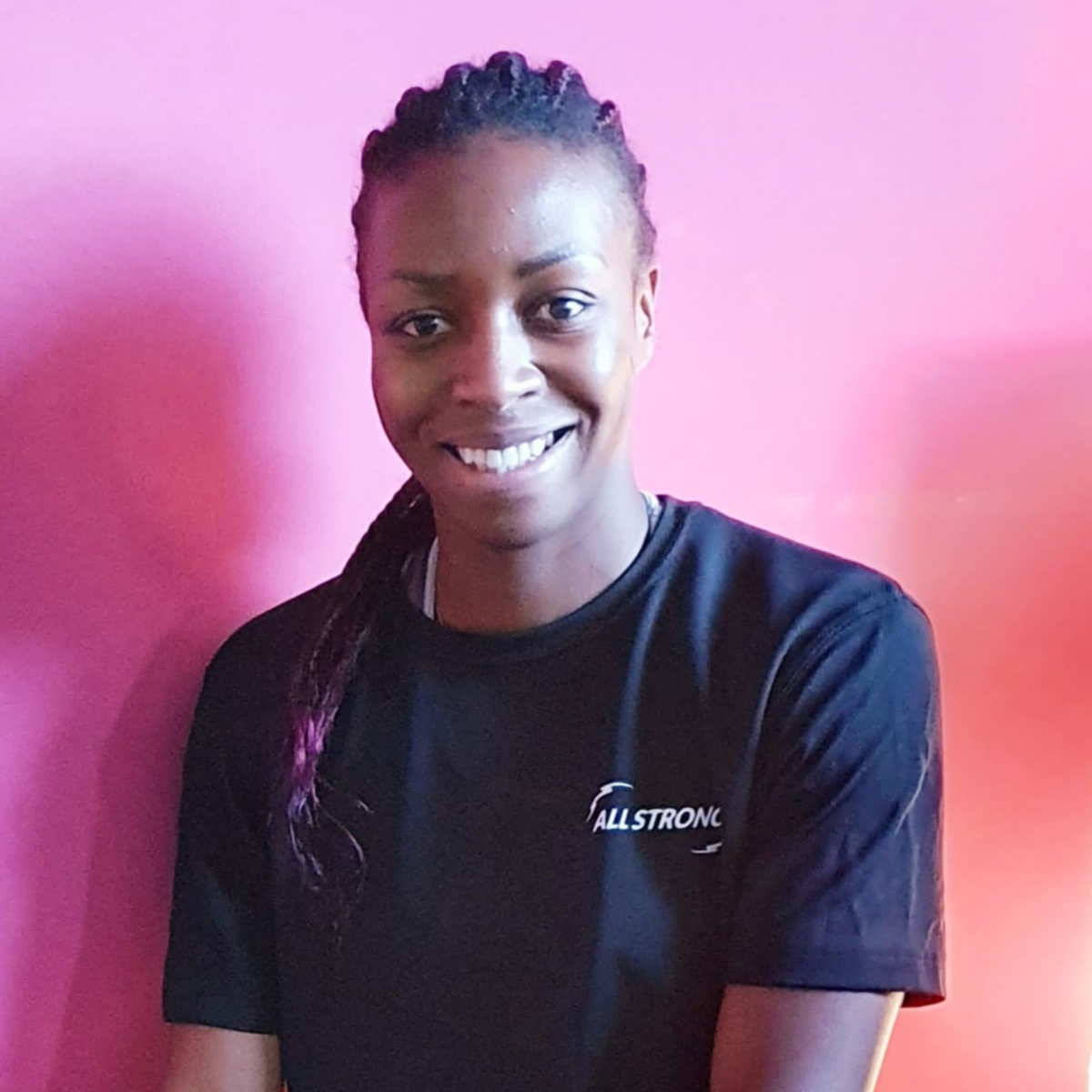 CHRYSTAL
INSTRUCTOR
A bit about me: I have been teaching Strength & Fusion classes and have been instructing a young football team in the gym. It has been a good challenge and I have really enjoyed the learning experience that come with it. I personally enjoy strength training the most but also enjoy cardio training within a group setting. I am a netballer so do take pride in keeping myself fit and healthy.
I would like to share the enjoyment physical activity and gym training can bring to people.
Hobbies: Netball, watching TV, eating out and experimenting with cooking at home.
Favourite: Belgium chocolate guy lien shells, honeycomb hot chocolate with cream, lobster, lamb and spaghetti Bolognese.
2021 focuses: personal training, level one coaching netball qualification, kettlebell qualification.