A summer staycation
It sometimes feels as if no part of our lives has been left unchanged over the last few months. Balancing work with childcare has perhaps been the biggest challenge for many families, but I've been enjoying some of the little perks that come with staying at home. With my partner around much more, we usually manage three family meals a day, and local exploration has introduced me to all our surrounding streets, short cuts and green space. However, the summer is now well and truly upon us. It's time to escape, find cheap flights and hotel deals, dig out our swimsuits and sunnies … What? Oh!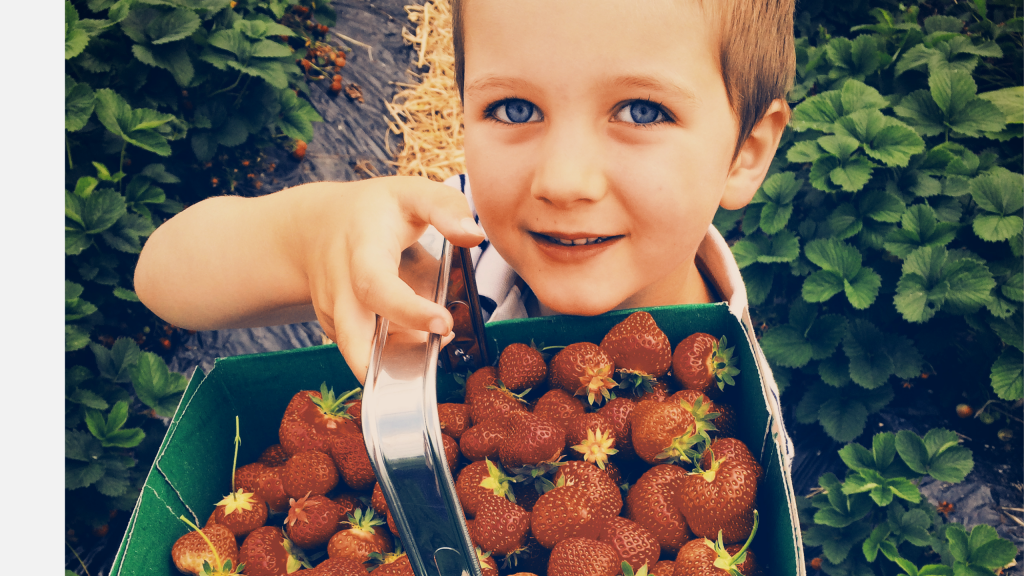 For us, as for many others, our best option this year is a staycation. Thankfully, attractions in and around Perth have been gradually opening their doors in recent weeks. So, with just a little trepidation, I started to research what might be fun for my 5-year-old son, James. Short journeys suit him just fine, and our first venture was to Broadslap Fruit Farm. We booked a time-slot to pick fruit and on arrival were directed to our very own row of strawberries. We were able to take our time and it felt super-safe and easy; I love the childhood memories that inevitably surface from this most traditional of summer holiday pursuits.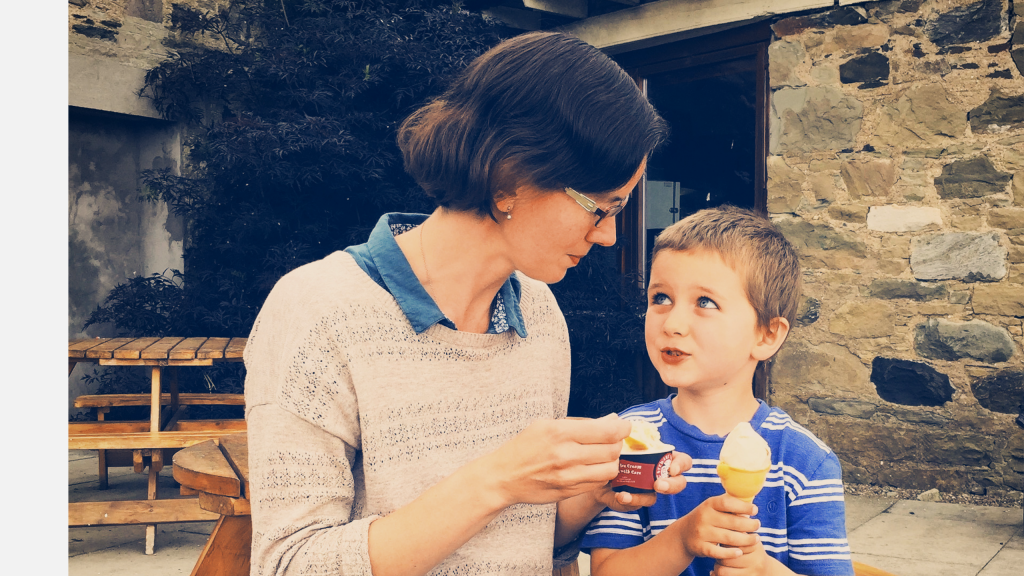 My confidence rising, our next outing was to Stewart Tower Dairy. A spacious new layout, hand sanitising station and one-way system through the well-stocked shop and ice-cream parlour made our visit straightforward. James and I chilled out with their creamy gelato-style ice creams – my little sophisticate requested biscotti flavour while I couldn't resist the jammy dodger. I know we're on holiday when I give my child an ice cream at 10am and don't even worry about it. Outside, we chatted to the goats, geese and a somnolent pig who lay in the sunshine lazily flapping one ear. On the way home, we stopped at The Strawberry Farm Shop for more fresh fruit, veg and other goodies.
If you've never spent an afternoon in July both windswept and sunburnt, eating sandy scotch eggs and dancing in and out of a freezing ocean … I'd guess you didn't grow up in Scotland! We took a trip to St Andrews and James and I happily reacquainted ourselves with the bracing temperature of the North Sea. Even during the busy school holidays, the wide open space allowed us to picnic and play on the beach with no social distancing problems whatsoever; with plentiful free parking, it's a great option for a day out.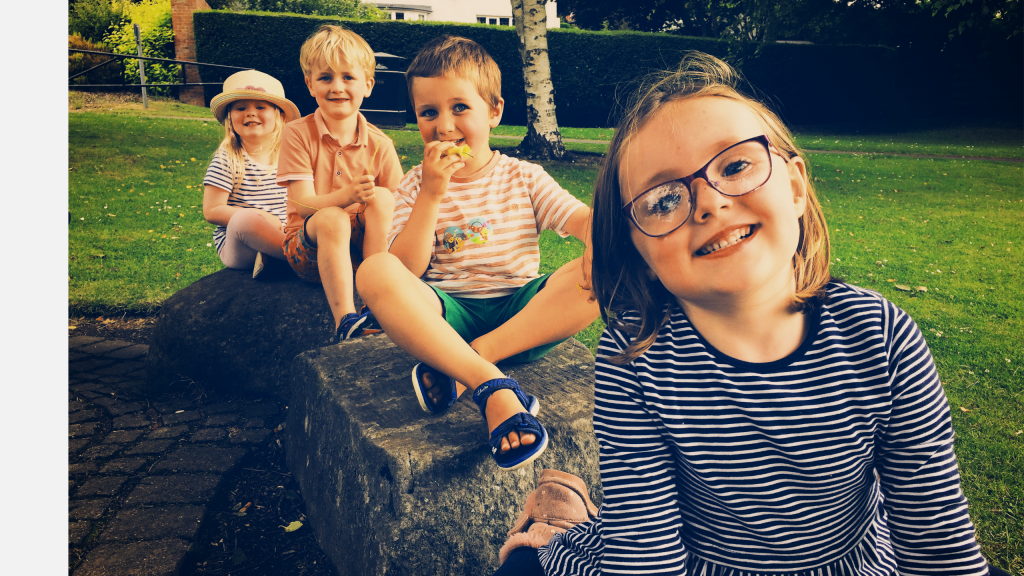 When we're not venturing further afield, I'm finding unprecedented joy in simply watching James play with his friends. The four-month wait to see him doing what all kids want to do – just mess about with other kids – felt interminable. Now, I'll let him dig for treasure in the dirt with his pals all day long, if he wants to. Spending time with our extended family has also become possible and, for James, the best reunion of all was with his big brother. An age gap of eleven years means nothing when you are able to play your own invented game, 'Fighter', again ("You have to play it somewhere you can fall off, Mum!")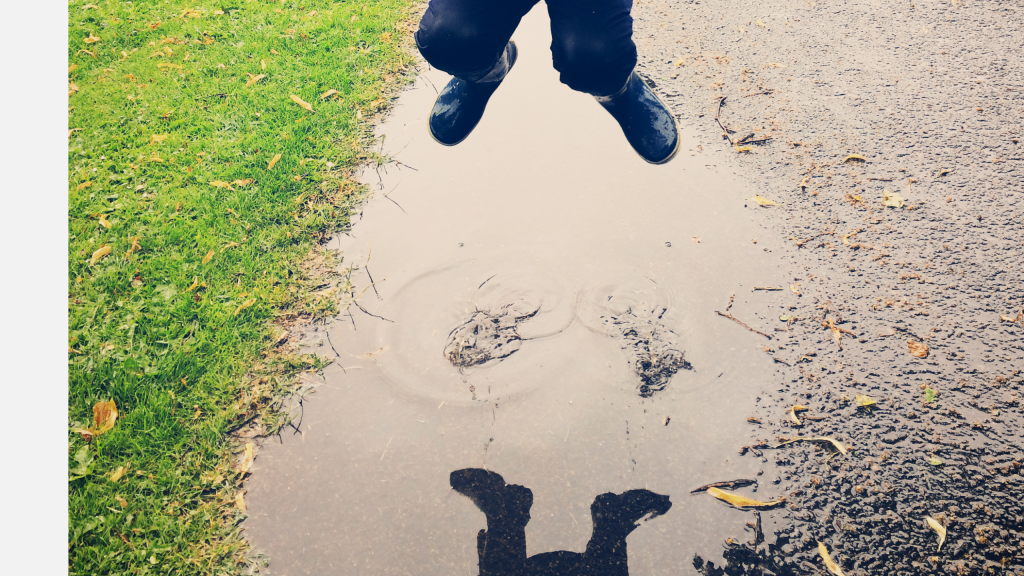 For entertainment on a rainy day, it's great to see our libraries beginning to reopen. The AK Bell library has also launched a click and collect service which is a helpful alternative. Children who love stories are likely to appreciate the new online offering from the National Theatre: Madame Kalamazoo's Magical Mail. The mysterious Madame will email customised, interactive stories direct to your child, including them as the hero of each adventure. Finally, as some sense of normality returns to our lives, it's worth checking out the family events back on offer with Perth Concert Hall and Perth Theatre.
The summer is slipping by, and of course it's not all plain sailing. There are as many gloomy days as bright ones. The money I've saved on iced lattes has gone straight into David Walliams' pocket. Shops have reopened yet I find hitting the High Street tricky; my mask steams up my specs and I can hardly see the price on a box of wine! I still get hit by occasional bouts of insomnia, and little problems in post-lockdown life often seem magnified. However, we are seeing family and friends, keeping busy, and we are healthy. As we make the most of a Scottish summer, I can only agree with Eeyore: "It never hurts to keep looking for sunshine".